Notting Hill Carnival – August 27 :-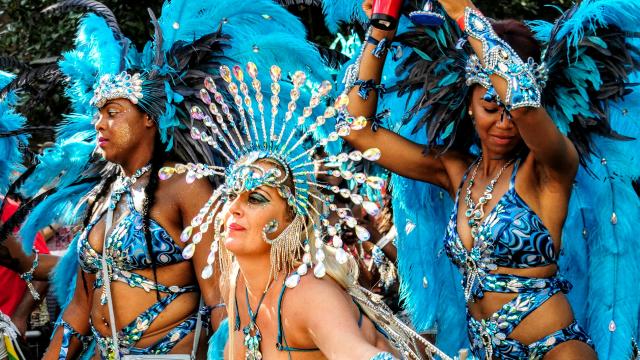 One of the biggest street celebrations in Europe the Notting Hill Carnival. Will take place in West London on August 27 this year. It promotes intercultural harmony and honors the British West Indian community. The festival emerged in the 1960s as a means of addressing local turmoil and fostering better racial relations.
Today's carnival includes a procession with extravagant floats and performers dressed in vibrant costumes. Steel bands and calypso music are played as spectators dance.
HISTORY OF NOTTING HILL CARNIVAL :-
The Notting Hill Carnival was first held in 1948.  The first Notting Hill Carnival which honored Caribbean culture and customs. Took place in 1966 and was originally called as the Trinidad Carnival.
In Notting Hill there were nearly 500 attendees for the first Notting Hill Carnival event. The carnival has grown to become the largest street celebration in all of Europe. Drawing huge crowds to the streets of London. Every year the carnival's appeal increases more and more. Five different elements make up the two-day festival: calypso steel pan bands, sound systems, and masquerade.
Today, 50,000 performers in the parade alone are anticipated to participate in the Notting Hill Carnival.