Recently, a new electric car that competes with Tesla's Roadster for quickest off the line.
According to its website, Elon Musk's Tesla Roadster is the "quickest car in the world."
According to its specifications, the 2022 Tesla Roadster can accelerate from 0 to 60 miles per hour in 1.9 seconds and reach speeds of over 250 miles per hour with 800 to 1,000 horsepower. This gives it a strong case to be called the fastest electric vehicle. Its range is around 620 miles.
You'll need to spend between $200,000 and $250,000 to get one of these dazzling cars in addition to all that.
According to a recent CAR Magazine investigation, three rival electric vehicles appear to surpass the Tesla Roadster in speed estimations. Although it only has a peak speed of 150 mph, the McMurtry Spierling, a British-built vehicle, is the quickest from 0 to 60 mph in 1.5 seconds. However, that car is not for sale.
With a peak speed of 249 mph and a 0 to 60 mph acceleration time of 1.69 seconds, the Aspark Owl comes in second. While the Aspark Owl is highly pricey at £2.5 million ($2.97 million), the McMurtry Spierling may be "priceless".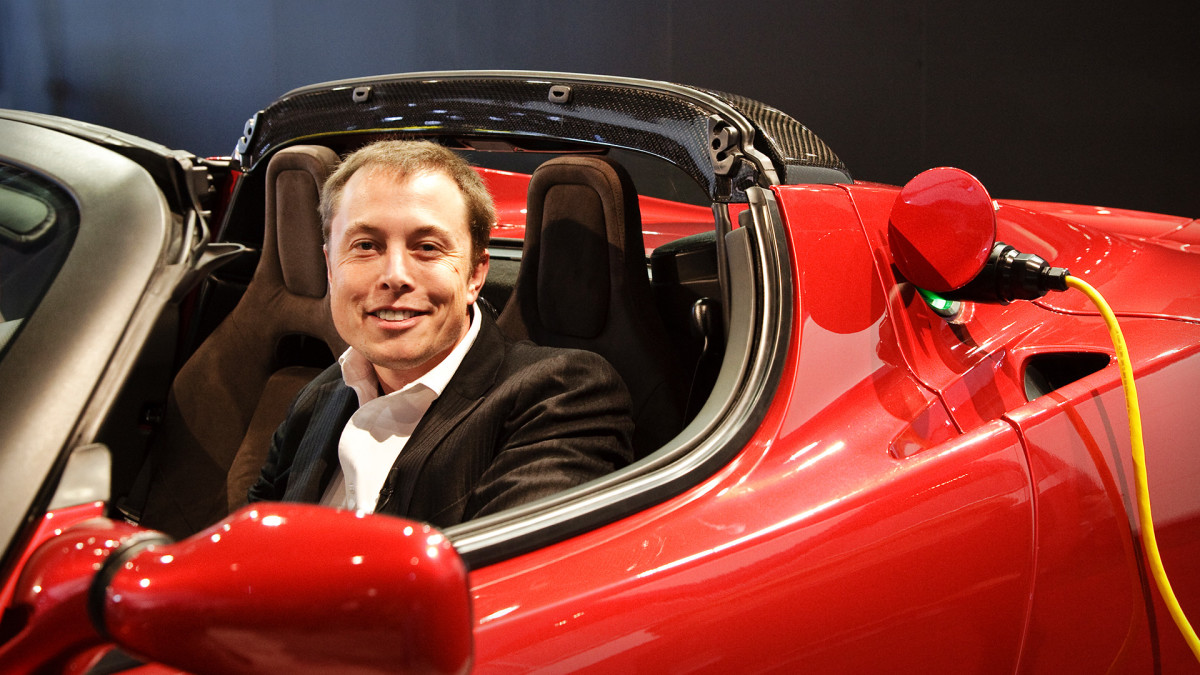 New Tesla Rival Rolls Off Production Line
On July 12, Rimac Nevera, a company located in Croatia, developed the first of 150 versions of an electric vehicle (EV) as a challenger to Tesla's claim of fastest automobile. This vehicle served as a marketing and demonstrator vehicle. According to a corporate release, these vehicles are constructed on the final assembly line over the course of five weeks, albeit many of its components and systems are built at Rimac factories months in advance.
The Rimac Nevera hypercar clocks 0 to 60 mph in 1.85 seconds and has a whopping 1,914 horsepower, according to the statement. It can exceed 256 mph. Three generations of powertrain technology, 18 prototypes, 45 physical crash tests, and more than 1.6 million hours of research were used in the EV's five years of development and testing.
According to the announcement, the EV manufacturer would ship these cars to its international network of 25 official dealer partners in the United States, Europe, the Middle East, and Asia. The range of estimated prices is between $2,27,000,000 to $2.5,000,000.
Mate Rimac, CEO of the Rimac Group, stated in a statement that at the start of the Nevera journey, "we ran thousands of virtual simulations and experimented with countless designs before eventually, the time came to create the very first working prototypes." As the firm entered full production, it had grown five-fold to over 1,500 employees, and work was already well under way on building a new 100.000 m2 (1.07 million square foot) Rimac Campus. At the time, there were about 300 individuals employed by the company.
According to CarBuzz, Rimac and Tesla are becoming more competitive as the Croatian business develops a battery module to compete with Elon Musk's company's 4680 battery technology, which is utilised in its Model Y EVs. Tesla's 4680 batteries, which measure 80 millimetres in height and 46 millimetres in diameter, have demonstrated faster charging speeds.
Similar in diameter to earlier batteries (46 mm), Rimac is creating a battery module with a higher energy density and fewer cells. According to reports, Rimac provides batteries to a number of manufacturers and plans to double the number of battery packs made accessible to them from 40,000 in 2023 to 200,000 in 2028.